The Colors Within San Pedro, 2016, The Loft, San Pedro, CA
.
International Art Exchange Show Korea-USA, 2016, Gagndong Art Center, Seoul, S. Korea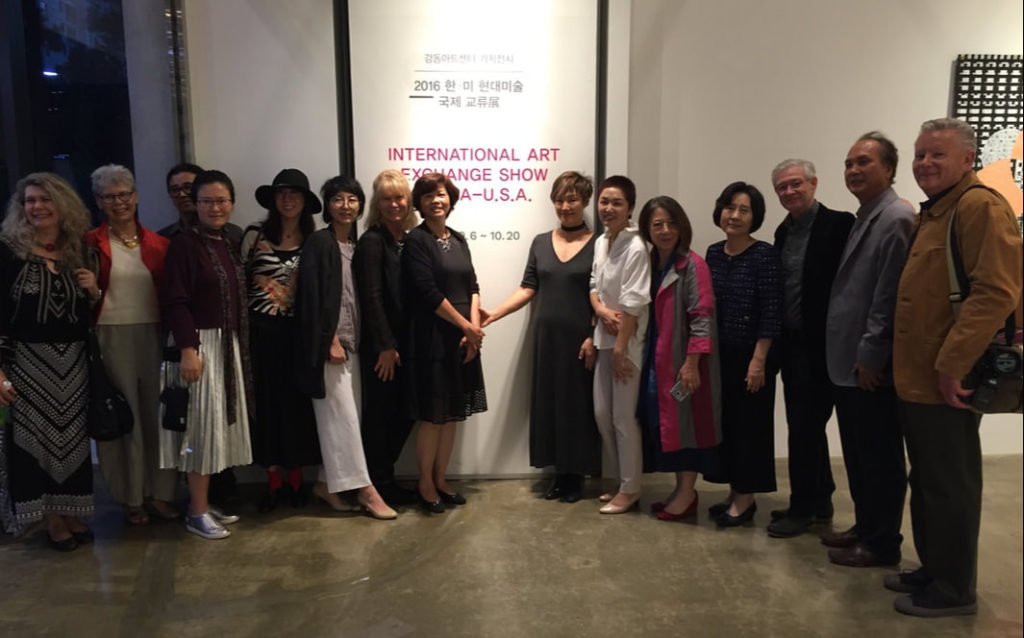 Gallery
The Colors Within
Year
2016
Location
San Pedro, CA
The Colors Within group exhibited at the Loft Gallery Space in San Pedro, CA in 2016. Six artists made up the group this time: Ann Phong, Da Ae Park, Lore Eckelberry, Michael Freitas Wood, Won Sil Kim, and myself. I presented the Essence Series – 6 large canvas pieces, sewn and painted with representations of necessities of our lives – cups, natural elements, an igloo, and a notebook. I also included 4 smaller pieces which hung as scrolls.
SELECTED EXHIBITED WORKS