– Artist Statement –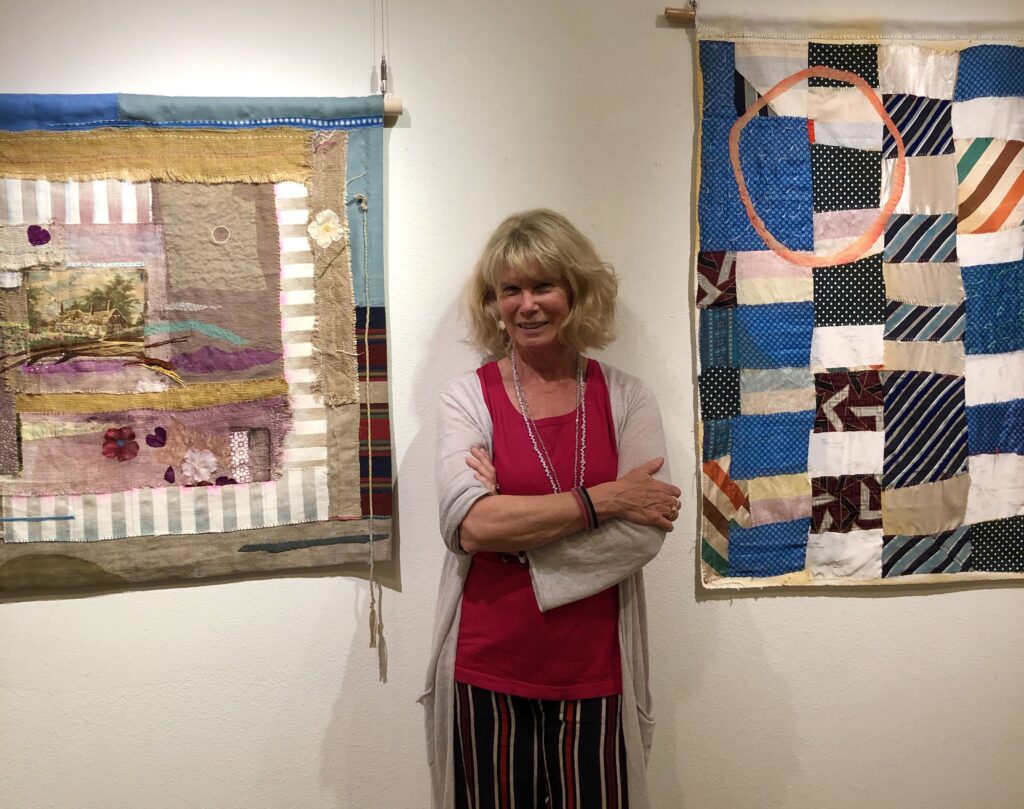 Exposed to fine art from an early age, Kaman began painting and drawing to absorb the fundamentals, from impressionism to abstract expressionism. Her paintings are acrylic with dried pigments, pencil, and pastels on canvas. She approaches each painting with an improvisatory method, allowing iconic forms to appear on the canvas until they have spoken completely.
Kaman uses those forms as metaphors for the eternity of life to suggest the familiar in daily living. Flowers, cups, and markings are a part of the vocabulary that reference our collective being on earth. There is an emphasis on place, the passing of time, and the experiences of life that all inform the work.
In 2015, Beanie began to use sewing as another medium. She approached it in the same way as painting, as opposed to the long, traditional of art quilt making. This time, with Mark Rothko as an inspiration, she borrowed his color blocks as a format and began to play with fabrics, papers, and threads to present the iconic images that she has always used. With collage as a basis for each work, Kaman began to incorporate old clothes, old monoprints, maps, and other materials collected over the years. The pieces became almost biographical, often referencing her home, family, and places she traveled.
As time has progressed, the color blocks naturally disappeared, and Beanie found that the work took on a life of its own. The incredible patterns, colors, and textures from silks, heavy canvases, paper, and threads inspired her to create artwork that shows off their beauty.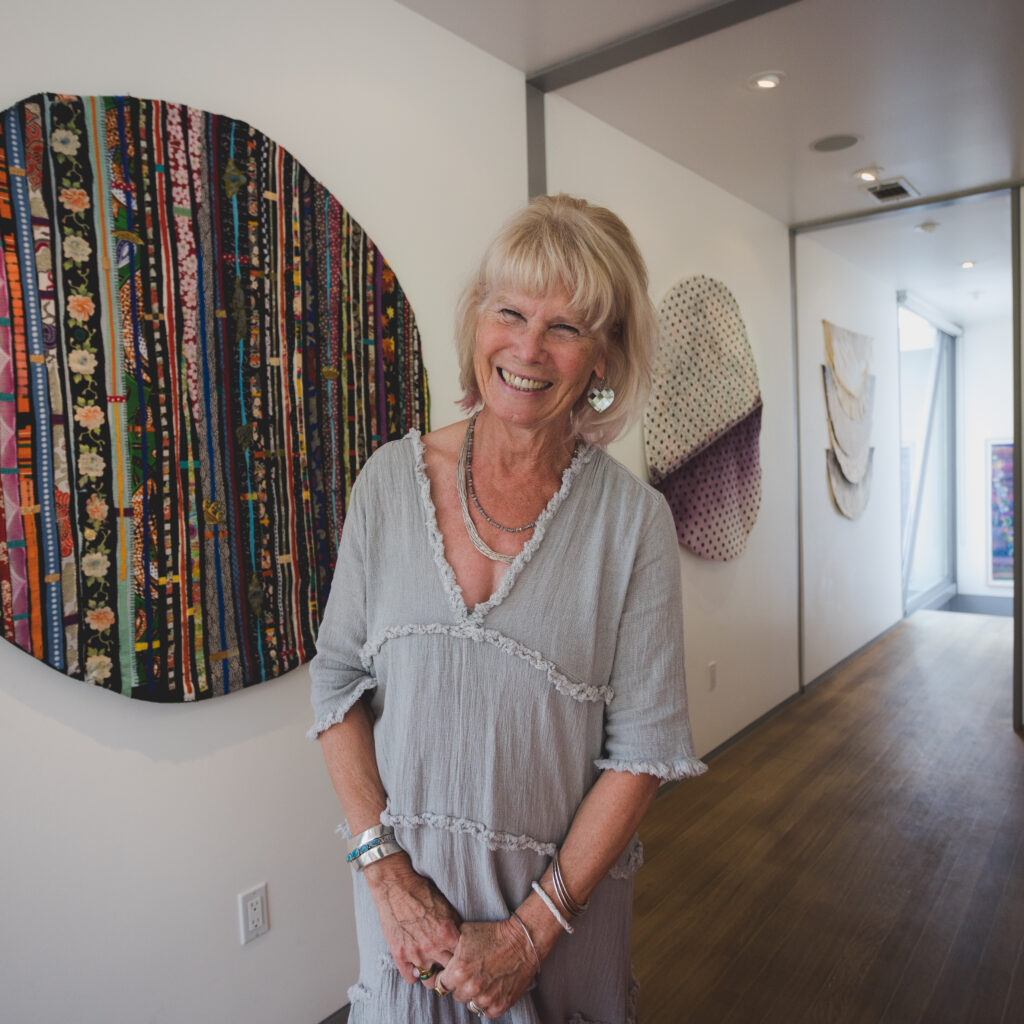 Originally from Connecticut, Kaman lived in Santa Fe, NM, for 22 years and currently resides in Los Angeles, CA. She has devoted her life to art and music. Whether it is the green of the east coast, the high desert of the southwest, or the Pacific Ocean, she is profoundly influenced by the natural beauty of the earth and sky, our universe.
Click the PLAY button to learn more about Art With Textiles in the video below.
Art With Textiles